The chaos is over gameandnews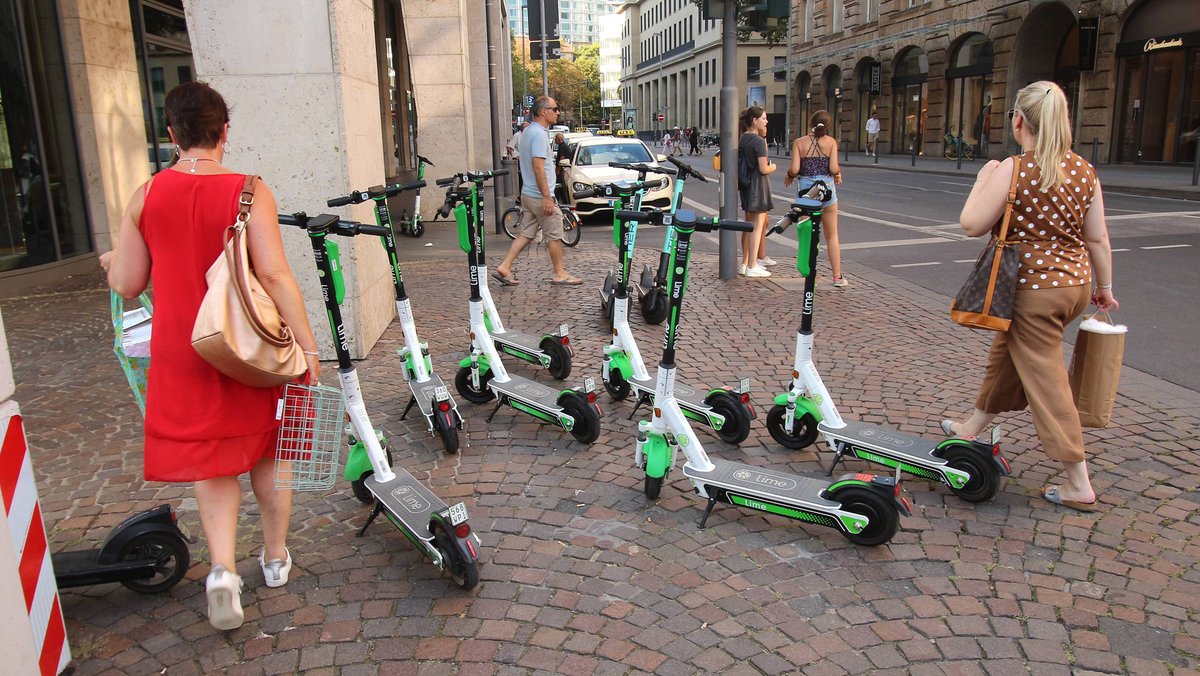 E-scooters are often carelessly parked somewhere after the ride. More and more cities no longer want to accept the uncontrolled growth. New rules and parking spaces for e-scooters should eliminate the chaos. In some cases, the number of e-scooters is also limited.
E-Scooter: Cities battle sidewalk chaos
With e-scooters, you can jet quickly from A to B. But what comes after that annoys more and more cities: the practical scooters are not rare simply parked where the driver sees fit. Sometimes they stand in the way and hinder pedestrians. Overturned e-scooters also cause trouble.
Now he should Uncontrolled growth on sidewalks will come to an end. Many major German cities are currently tightening parking rules for e-scooters. Nuremberg has decided to ban wild parking in general. In the future, drivers should only be allowed to park their scooters in one of the approximately 290 collective parking spaces.
The number of e-scooters in the city area should also be limited. Five providers currently offer around 6,000 e-scooters in Nuremberg. The rental companies are now being forced to rent illegally parked e-scooters removed within six hours. If this does not happen, there is a risk of fines, which in turn are intended to finance the collective parking spaces.
A similar concept is currently being developed in Augsburg. Munich is one step further and has been offering for a year 43 dedicated parking spaces at. In cities like Leipzig, Frankfurt and Münster, providers must also ensure that incorrectly parked e-scooters are quickly removed.
Allowed or forbidden? Our video provides clarity:
E-Scooter: City Day calls for clear rules
The German Association of Cities is committed to ensuring that the federal and state governments take uniform action against the e-scooter chaos. According to Managing Director Helmut Dedy we now need "clear rules of the game"as far as handling is concerned. He also calls for the road traffic regulations to be adjusted in order to better protect pedestrians (source: golem.de).
Don't want to miss any more news about technology, games and pop culture? No current tests and guides? Then follow us
Facebook
or Twitter.