The four co-op characters play so differently gameandnews
Redfall is not only an immersive sim with an open world, it also lets you explore this world in co-op with different characters. We introduce you to all the protagonists of the game.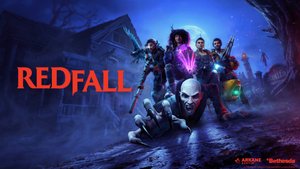 Version:1.0
Languages:German English
release:05/02/2023
Platforms:Windows PC, Xbox Series X
In Redfall you can choose from four characters, each with their own specializations. Of course, it plays best when there are four of you in co-op mode and the skills complement each other. You can But you can also play Redfall alone without any problems.
You can get an idea of ​​how Redfall plays in both single player and multiplayer mode in the video:
The four co-op characters play so differently
In Redfall you can choose from the following four characters:
Devinder Crousley: Ever since he was a child, he believed in the existence of all kinds of monsters, so an island full of vampires suits him just fine. He relies on ingenuity and homemade weapons.
Layla Ellison: As part of her studies in biomedical engineering, she got some vampire blood and has since been able to use useful telekinetic abilities.
Remi de la Rosa: An engineer who can distract vampires with her robotic tote Bribón.
Jacob Boyer: Always by his side is a ghostly raven that marks enemy vampires. Jacob relies on his sniper rifle and can also turn invisible.
Most of these skills read on paper like well-known skills that also existed in many other games. What's great, though, is the ingenuity with which they've been integrated into the world of Redfall.
We were already allowed to play a mission from Redfall and we chose Layla and her telekinetic powers. That's how she can as the ultimate ability, summon a companion to fight at her side for some time.
Actually nothing special. The highlight, however, is that it is theirs undead ex-boyfriend, because Layla once dated a friendly vampire in her past. The two get on well with each other even after the breakup, which is why he still stands by her in tricky situations today.
A cool detail that completely recontextualizes the bare game mechanics and even helps tell the story of Redfall and its characters.
Redfall will be released on May 2, 2023 for PC and Xbox Series. The game is also included in Game Pass on the same day.