The highlights of the State of Play gameandnews
The year 2022 had some highlights for the PlayStation. Sony also has some plans for 2023, which the company presented at the first State of Play this year. We have summarized the highlights for you.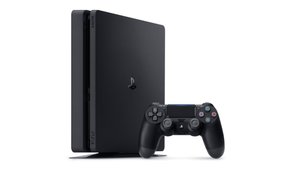 PlayStation: New releases and announcements for PS4 and PS5
The year 2023 is still young and has a lot to offer for both PlayStation 4 and PlayStation 5. As part of a State of Play, Sony revealed what you can look forward to in the coming months.
Destiny 2: Lightfall
With Lightfall, the MMO shooter Destiny 2 receives a large and extensive expansion. In this, developer Bungie sends you on a journey that has new revelations and abilities in store for you.
Destiny 2: Lightfall will be released on February 28, 2023.
Baldur's Gate 3
Baldur's Gate is an upcoming next-gen RPG. It's your job to gather a group and return to Baldur's Gate. It's your choice whether to use your mysterious abilities to defy the darkness or become the ultimate evil yourself.
The game will be released on August 31, 2023 and can already be pre-ordered.
Resident Evil 4
A new version of Resident Evil 4 will be released in a few weeks. According to PlayStation, the main focus in the development of the game was to create a state-of-the-art survival horror suitable for the year 2023, while at the same time preserving the essence of the original game. If you look at the third trailer and the comments from the fans, the whole thing looks promising.
The game will be released on March 24, 2023 for the PS4 and PS5. A special demo will be available shortly.
Suicide Squad: Kill the Justice League
Coming in a few months, Suicide Squad: Kill the Justice League is a 4-player co-op game set in the legendary DC universe. You slip into the roles of Harley Quinn, Deadshot, Captain Boomerang and King Shark and have the task of doing the Justice League using weapon skills, melee techniques and above all teamwork. This has been brainwashed and threatens to destroy everything.
The upcoming title takes place five years after Batman: Arkham Knight and includes old acquaintances like the penguin, but also many new faces.
The developer has already announced that the game will be equipped with new content in the future. But you can start the base game from the May 26, 2023 get in.
PlayStation: What else can you look forward to?
Playstation VR2
Since February 22, 2023 is the new VR2set for the PlayStation 5 on the market. Of course, this also requires games and here Sony has presented five upcoming titles:
The Foglands is a roguelike adventure where you fight monsters and loot, but most importantly, get to safety before the fog swallows you up. Will be released in 2023.
synapse is a VR action game in which you fight your way through a hostile mental world. Your inner anti-hero not only has powerful weapons, but also telekinesis. Will be released in 2023.
Journey to Foundation based on Isaac Asimov's science fiction epic. It's all about a spymaster infiltrating a group of defectors. Will be released in autumn 2023.
Before Your Eyes sends you into an interactive afterlife controlled by your blinks alone. PlayStation VR2 uses advanced gaze tracking technology to do this. The upcoming new version aims to take the BAFTA-winning adventure to a new level. Will be released on March 10, 2023.
Green Hell was released in August 2018 and made life difficult for survival fans even then. A VR version will follow this year, faithfully recreating the dangerous conditions of the Amazon jungle. Controlling hunger, thirst and fatigue, as well as recognizing danger, play a major role. Will be released in 2023.
More upcoming games
Tchia: If you're looking for a mix of ultimate relaxation and adventure, you might like Tchia. The game sends you into an open-world sandbox where you try to save your father – described as an emotional coming-of-age story. Coming to PS4 and PS5 on March 21, 2023 and available to PS Plus (Extra + Premium) subscribers upon release.
humanity is a mixture of tricky puzzles and platformer action. Your task is to move crowds of people through levels. Coming to PS4, PS5 and PS VR2 in May 2023.
NARUTO X BORUTO Ultimate Ninja STORM CONNECTIONS is the next installment in the STORM series, celebrating the 20th anniversary of Naruto's anime debut. In addition to 124 ninjas from previous games, new faces await you here. This installment also combines key moments from the first four STORM installments for the first time. Coming to PS4 and PS5 in 2023.
In Goodbye Volcano High the world is ending and you have to think about what else you want to do. The game is described as a blend of cinematic narrative, rhythm play, coming-of-age, and interactive cinematic experience. Releases June 15, 2023.
Wayfinder is an online multiplayer game where you choose your own play style. Battles, dungeons and world bosses await you, which you should best do together with others. Released in 2023. Beta opens on February 28, 2023.
You don't know what to gamble before the games are released? You can currently get big discounts on PlayStation games:
Don't want to miss any more news about technology, games and pop culture? No current tests and guides? Then follow us
Facebook
or Twitter.