The long-awaited series with a cast of stars only runs here gameandnews
Normally, a show that boasts a Hollywood star or two is lucky. But this epic has even more stars on the list and doesn't run on Netflix or Amazon, but instead on the small but mighty Apple TV+. Our streaming tip in advance for March.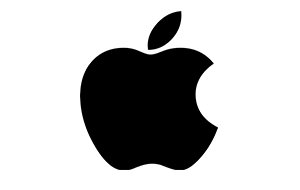 Apple is flourishing in the streaming business. When it comes to the number of active subscribers and the abundance of content alone, Apple TV+ is certainly still one of the smaller providers. But the quality is often better than that of Netflix, Amazon and Disney+.
On Apple TV+ instead of Netflix: "Extrapolations" promises great entertainment
In "Extrapolations" too, the line-up of stars already promises top-class entertainment in advance. Just a few of the well-known actors are briefly mentioned: Meryl Streep, Edward Norton, Tobey Maguire, Forest Whitaker or Kit "Jon Snow" Harington are on board. Apple now gives us a first look at the long-awaited series in the trailer and at the same time reveals the start date:
Let's start with the first season from the March 17, 2023. It consists of 8 episodes. Good news: The first three episodes will go on air right from the start, after which the remaining episodes will be released weekly until April 21st. But what is the series by Scott Z. Burns about anyway, who with "Contagion" in 2011 meticulously staged the course of a pandemic in a depressing way and was suddenly back in the charts during the COVID-19 pandemic.
A no less depressing and acute human problem, because in the series effects of climate change on the planet from different perspectives and in interrelated stories. Here is the explanation of how Apple can afford to employ such a large array of stars.
Since it is a so-called "anthology series" is, each episode basically stands for itself as a separate story. The stars will probably not all be seen in all episodes.
Try Apple TV+ for free
Already knew? Apple TV+ can be tested free of charge for new customers. If you want, you get 7 days of free access (see Apple). If you are patient until April 21st, you can then Watch the first season of "Extrapolations" and much more for free. Important: Don't forget to cancel in good time, otherwise EUR 6.99 per month will be due afterwards.
Don't want to miss any more news about technology, games and pop culture? No current tests and guides? Then follow us
Facebook
or Twitter.