The most beautiful Lego sets: decorative building sets for the living room. gameandnews
Lego is much more than just a toy – some sets are so elaborate and so beautiful that they are ideal as decoration for the living room. We show you the best and most popular kits that deserve a place in the glass showcase.
The most beautiful building sets
The fascination of architecture has many facets: whether it is the sheer size, the graceful elegance or simply the old age – some buildings are icons of human history. The detailed building models from Lego bring this fascination home.
Lego Coliseum
The "Amphitheatrum Novum" in Rome is also known as the "Colosseum". The arena is almost 2,000 years old and a popular tourist destination. The Lego model Colosseum (item number 10276) consists of 9,036 parts and is 27 cm high.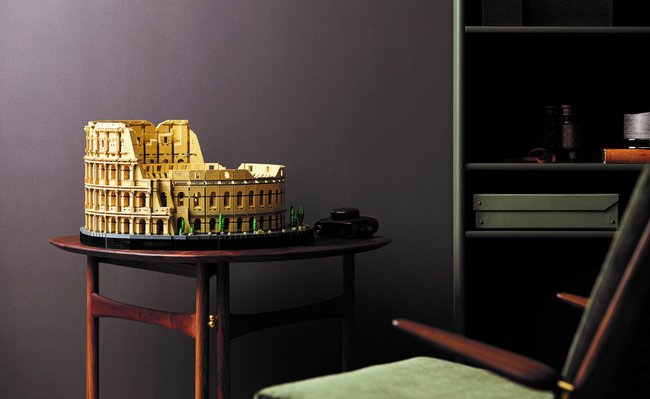 Lego Empire State Building
The Lego Empire State Building from the Architecture series is 55 cm high (original: 443 meters) and consists of 1,767 parts. Great detail: small yellow stones represent taxis as they can be found around the New York landmark.
Taj Mahal
Monumental tomb and UNESCO World Heritage in Agra (India). The Lego set Taj Mahal (item number 21056) consists of 2,022 parts and is bright white like the original.
The best space sets
Lego offers both realistic sets (NASA) and fantasy sets (Star Wars).
Apollo 11
"That's one small step for man, one giant leap for mankind!" Lego NASA Apollo 11 Lunar Module commemorates the first manned moon landing (1969).
Millennium Falcon
For some fans it is Millennium Falcon not the most beautiful spaceship in the Star Wars universe. Han Solo's legendary freighter consists of 7,541 individual parts. Two interchangeable crews for the classic and the new films are also included. If the iconic spaceship is a bit too big for you, you can also use the slightly smaller version of the Millennium Falcon with 1353 parts.
NASA Apollo Saturn V
The manned lunar missions would be without them Saturn V rockets would have been unthinkable. Lego has an impressive 1:110 scale model.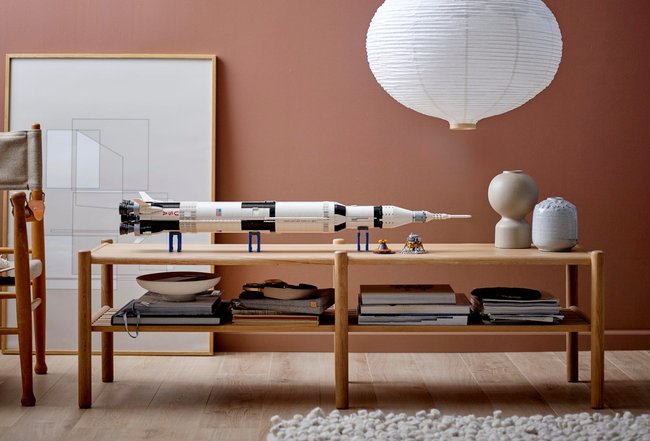 Miscellaneous sets
Batman
Works of art to hang: The portrait set from the Jim Lee Batman collection consists of 4,167 pieces. Several motifs can be implemented: Batman, Joker or Harley Quinn. Current customer rating on Amazon: a fabulous 4.8 out of 5 stars.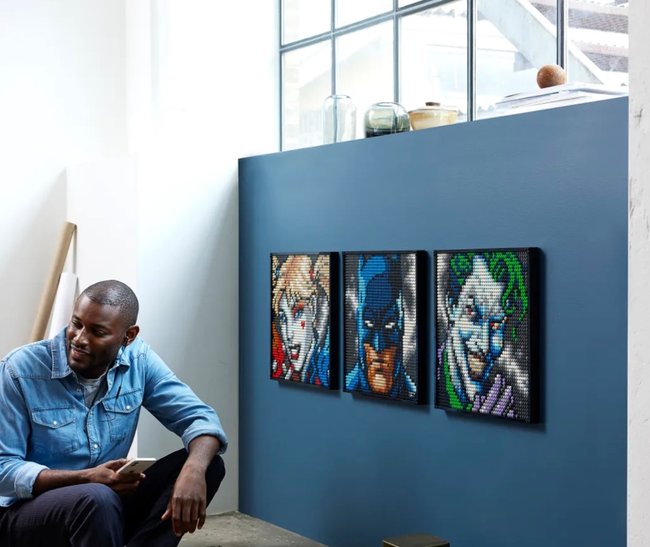 bowser
The mighty Bowser: Nintendo plumber Mario's archenemy comes as 2,807 pieces. Available October 1, 2022.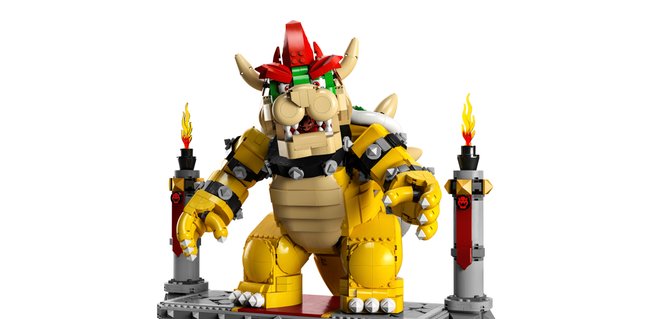 Some Lego sets are collectors' items and are so sought after that they become difficult to find in a very short time. You can read more about this topic here:
Accessories for Lego sets
lighting
If you want to show off your Lego sets, you can embellish them with the right accessories. Numerous dealers offer suitable LED lighting. Power is supplied via USB cable or battery.
showcases
Special showcases are even provided with a base equipped with Lego knobs, so that additional figures can be attached. In particular, the kits from the Lego Architecture series come into their own in an impressive way.
Interesting for Lego collectors:
Don't want to miss any more news about technology, games and pop culture? No current tests and guides? Then follow us
Facebook
or Twitter.