The real reason for the end of one of the best series gameandnews
Perhaps one of Netflix's best series has had 5 seasons so far, but after the 6th season it's over. Contrary to what one might assume, the streaming provider is not responsible for the end of "Cobra Kai".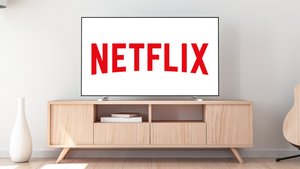 Without a doubt, Cobra Kai is some of the best content that can be found on Netflix. The Series continuation of the legendary Karate Kid films with the original actors is just the right mix of nostalgia and new ideas. With a Rotten Tomatoes rating of more than 90 percent, you don't have to say much about the quality of the series.
Out for "Cobra Kai": No decision from Netflix
The series premiered on YouTube Red, but switched to Netflix in 2020. The fifth and last season ran there in September 2022. At the end of January it became known that it is true there will be a sixth season, but after that it's over. Anyone who thinks Netflix made this decision is wrong.
The streaming provider is tough when it comes to serial cancellations, but Netflix is ​​not to blame here. In a statement on Twitter, series creator Jon Hurwitz revealed the real reason. As a result, the creators themselves chose the ending after the next season.
Hurwitz makes it clear: "We wanted Cobra Kai always exit on our own terms and are grateful that we have the opportunity to do so." An opportunity that not every series maker gets. Netflix usually decides the fate of a series.
The colleagues from kino.de are already looking into the crystal ball for Season 6:
Legitimate hope for offshoot series
But it's not all over with "Cobra Kai" even after the coming season. Even if the series ends so there will probably be offshoots. Hurwitz offers hope, stating, "But that doesn't mean we're done with the Miyagiverse. We love this world."
Lucky for the fans. Who knows, maybe it can "Miyagiverse" in a few years even record with the "Marvel Cinematic Universe" – superheroes are not required for this. Just a little bit of karate though.
Don't want to miss any more news about technology, games and pop culture? No current tests and guides? Then follow us
Facebook
or Twitter.