The Super Mario Bros. Movie: Tickets on sale starting tomorrow gameandnews
On April 5th, "The Super Mario Bros. Movie" from Nintendo and Illumination will start in German cinemas. On Mario Day (March 10), advance ticket sales begin in many cinemas. If you want to secure good seats for one of the first performances, you should book in advance.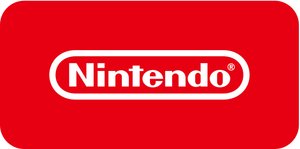 View cinema vouchers on Groupon
pre sales
Apart from Pokémon, there hasn't been a movie based on a Nintendo brand in our region for 3 decades – the expectations and anticipation for the "Super Mario Bros. Movie" are correspondingly high.
But if you want to secure good seats for yourself, your friends and family members for the premiere or the first few days, you should on March 10, 2023 on the Website of the surrounding cinemas check. Even if there is still a good month to go before the start, advance sales in many places already start on the so-called "Mario Day".
View cinema vouchers on Groupon
Why Mario Day?
Much like May 4th is known as Star Wars Day, March 10th is Mario Day. However, it's not the fictional video game plumber's birthday, nor is it the release date of the first Mario game.
The explanation is simply in the English spelling of the date "March 10th". The abbreviation of the month March in English is "Mar" and the "10" together is "Mar10", i.e. Mario.
info
The mighty king of all Koopa, Bowser, wants to rule the Mushroom Kingdom and take over the whole world. The Mario brothers, Mario and Luigi, who have traveled into this world through an underground labyrinth, are supposed to prevent him – so far, so typical.
But the trailers already show that the animation studio Illumination Entertainment ("despicable me", "Sing") does not just want to tell the well-known "Mario saves Princess Peach" story.
Instead, you play skilfully with the more than 40 years of history of the video game icon, which first appeared in "Donkey Kong" as "Jumpman". The trailers have already featured a number of locations from a wide variety of offshoots of the series, and the numerous spin-offs such as "Mario Kart" also have their place in the film.
Recently, a reference to the "Super Mario Brothers Super Show" from 1989 was made with a modification of the Super Mario rap:
Don't want to miss any more news about technology, games and pop culture? No current tests and guides? Then follow us
Facebook
or Twitter.