This chip is too good to be true gameandnews
It will still be months before the iPhone 15 is presented, when the first, but unverified, benchmark results of the new A17 chip are already appearing. They are so impressive that the question of their truthfulness actually arises.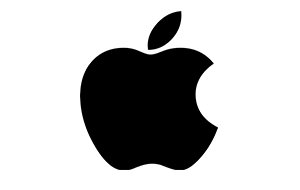 Apple's chip strategy for the upcoming iPhone generation is clear. The two standard models receive the familiar A16 of today's Pro models, while the new A17 is reserved for the two Pro models of the iPhone 15. Ergo: The "two-class society", introduced with the iPhone 14, will also be retained in the future.
A17 in the iPhone 15 Pro (Max): Benchmark results are amazing
If you believe reports that are circulating on the Chinese social network "Weibo", then the new A17 more than just a little faster than its predecessor (source: @Tech_Reve via AppleInsider).
The results or numbers, obviously from Geekbench 6, are pretty incredible. As a result, the A17 achieve a total of 3019 points in the single-core test and 7860 points in the multi-core test.
Compared to the A16, this would be a blatant one increase of 20.6 percent (single-core) and 24 percent (multi-core). If you compare these values ​​with the "normal" growth rates of the latest iPhone chips (about 10 percent or 16 percent), then the A17 should shine with a performance increase that is more than twice as large in some cases. But can this actually be the case?
Already knew? Here's how you can easily free up space on your iPhone:
Skepticism is currently appropriate
Well possible, after all the A17 is manufactured in the new 3nm process, which brings corresponding improvements in speed and efficiency. Still, for AppleInsider colleagues, there are several Reasons to be skeptical and the values ​​that are now being circulated should not be taken at face value.
First there is the source, an unverified Weibo post. Then there is still a lack of real evidence or at least credible indications. For example, there is no Geekbench screenshot, and there are currently no entries in the benchmark provider's database that match the published values.
Furthermore, AppleInsider adds that there is probably still too early for such technical validation tests of the iPhone 15.
Ergo: The credibility of exactly these values ​​can be questioned. However, this does not generally speak against correspondingly high increases in performance in Apple's A17. But they still have to be credibly proven.
Don't want to miss any more news about technology, games and pop culture? No current tests and guides? Then follow us
Facebook
or Twitter.