This insider tip is a must for survival fans gameandnews
Multi-award-winning survival game Barotrauma has a massive following on Reddit, is showered with praise on Steam, and is currently 25 percent off. What more is there to say?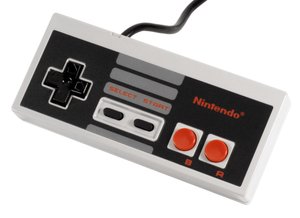 barotrauma has carved its own corner in the survival genre. It is a deeply complex game, in which you build a submarine, crew it, and then explore the depths of a horrendous ocean. It draws inspiration from important Let's play FTL or Dwarf Fortress – not blockbusters for the mainstream, but blockbusters for fans of immersive, extremely detailed games where almost anything can happen.
Barotrauma makes for incredibly exciting situations if you get involved
You won't be able to play Barotrauma just like that: Players should definitely have a taste for complex games and be interested in competing in co-op mode with a larger party. If that's your thing, head over to Steam now: Barotrauma is out now reduced by 25 percent and costs 26.24 euros on Steam instead of 34.99 euros (get it on Steam).
Check out the Barotrauma launch trailer:
Barotrauma refers to itself as 2D co-op survival horror simulator, which is all about submarines and monsters of the deep. Take to the waters of Jupiter's moon, where mankind fled, in your submarine – which you can build and modify yourself. Dying is part of the gameplay here: Not only are there a number of dangers waiting for you in the depths, too players or NPCs can turn out to be saboteurs and jeopardize your journey.
As a player you can take on different roles, such as captain, engineer, doctor, or assistant. This makes Barotrauma perfect for those who like to fully immerse themselves in RPGs and take their role seriously. Although you can also try Barotrauma in single player, it seems immature and extremely difficult. Teamwork (with real people) is required here to conquer the deep.
Barotrauma was released on Steam on March 13, 2023. The developers FakeFish and Undertow Games want to revise the single-player mode so that it no longer causes so much frustration.