Compared to the PlayStation 5, the Xbox Series X | S is currently pretty far behind. Microsoft doesn't really care that much. Instead, another plan is to be pursued, with which Xbox should reach more than 3 billion gamers.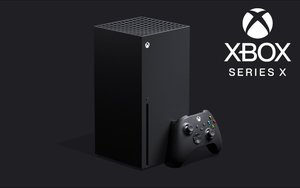 Xbox wants to reach new groups of gamers
Microsoft wants with the Xbox 3 billion gamers to reach. With a world population of just over 8 billion people, this is an extremely ambitious goal. However, the tech giant doesn't rely solely on its consoles, which already can't keep up with the competition. He has a different plan: it needs games for completely new groups of people.
Speaking to GamesIndustry.biz, James Lewis, head of the Creative Partner Program at Xbox, talks about the challenges that need to be overcome. More "developers should be promoted who Access to entirely new communities have". There are people who don't see themselves as gamers because they don't know the games from these communities. It is also better for the whole industry if new voices are welcomed, which can also reach a larger audience (source: GamesIndustry.biz).
Xbox or PlayStation? Which console can convince?
Xbox wants to support small developers
Lewis is talking specifically about that [email protected] Developer Acceleration Programwhich aims to support underrepresented developers.
It includes, but is not limited to, developers "those from Black, Indigenous, Hispanic, or LGBTQIA+ communities, women, developers with disabilities, developers from emerging markets, or teams with unique perspectives to be directed. This also includes independent developers working on a game that responsibly focuses on different characters or prioritizes accessibility."
However, this description is intentional very openly defined been made so as not to discourage anyone from applying.
The actual support Microsoft can provide varies greatly depending on what developers need. However, it should be new teams that haven't had a chance to be successful yet. However, the quality of the game is also crucial.
So far, 100 games have already been supported with the program and there are still a few more to come. It's definitely a promising approach from Microsoftto bring Xbox and its games to the masses. Instead of fighting for the same group of gamers, it simply turns new people into gamers. If necessary, the takeover of Activision Blizzard will certainly not harm Microsoft's Xbox plans.