This is how much a heat pump, fuel cell and pellet heating system cost gameandnews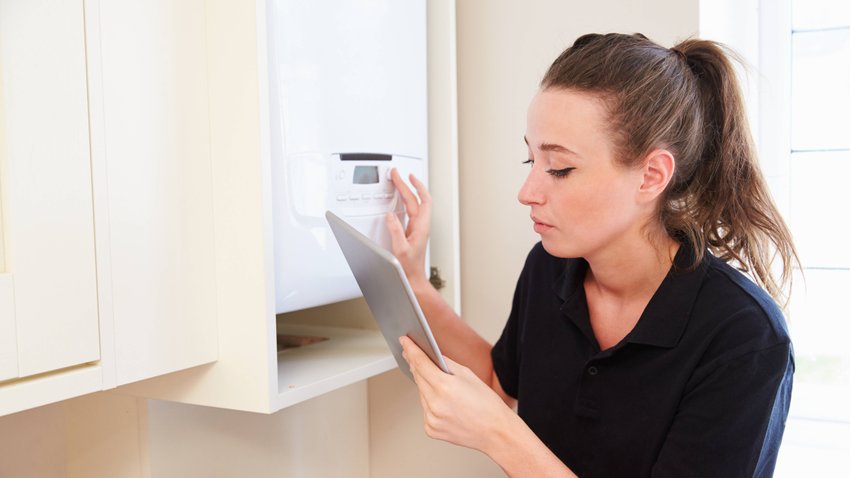 ---
Since gas and oil heating is to be banned in Germany in the foreseeable future, many are probably wondering what the climate-friendly alternatives cost. Exactly for this there is now an analysis with the most common heating systems. For certain systems, up to 70,000 euros are due.
Climate-friendly alternatives to gas and oil heating are expensive
Anyone who is currently still heating with gas and oil, which is likely to apply to most households in Germany, reacted with great surprise to the announcement by the federal government that these heating systems want to be banned from 2024. Who needs a new heater must rely on climate-friendly alternatives. There are quite a few of them, but they cost a lot of money. Statista has therefore published a graphic showing what the individual heating systems cost: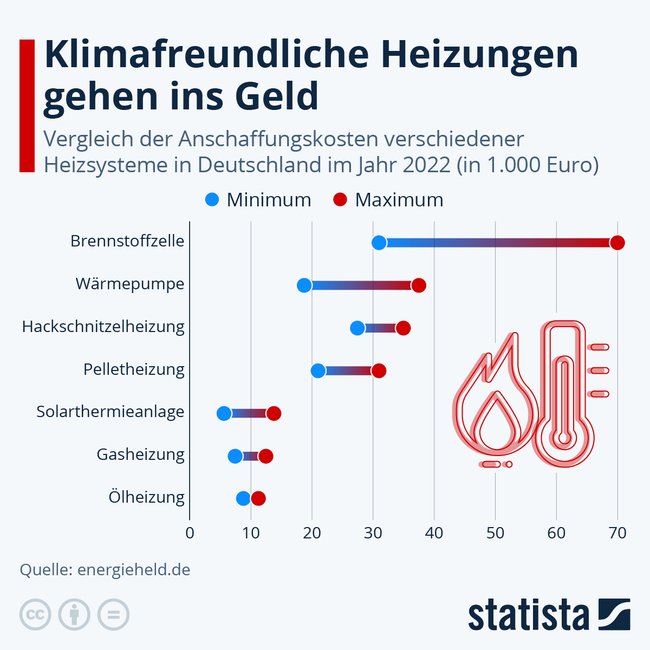 fuel cell heating: A fuel cell heating system is particularly expensive. It costs at least 30,000 euros, but can also cost up to 70,000 euros. The fuel cell generates both electricity and heat, but also requires a gas connection to operate.
heat pump: The best known is probably the heat pump, which is traded in Germany as the most important alternative to gas and oil heating. Here the costs amount to 20,000 to almost 40,000 euros.
Wood chip heating: A wood chip heating (also often called wood heating) amounts to 28,000 to 35,000 euros.
Pellet heating: Pellet heating is somewhat cheaper and already widespread at 20,000 to just over 30,000 euros.
Solar thermal system: A solar thermal system can only serve as support and will never achieve the required 65 percent of climate-friendly energy production in combination with gas heating. It costs between 5,000 and 13,000 euros.
For comparison: A gas heater is comparatively cheap at 8,000 to 12,000 euros. An oil heater with 9,000 to 11,000 euros too. Climate-friendly heating systems are considerably more expensive to purchase. In operation, however, you recoup the costs over the years, as oil and gas become more and more expensive over time.
You can reduce your electricity costs with a balcony power plant:
Final price depends on many factors
That was just a rough overview of what a new heater can cost. If you are interested in a new heater, then you always have to get a professional to help you. He will tell you which heating system suits your house best. This is not so easy, especially in old buildings. It could be worthwhile to carry out further renovation work to improve the insulation a little. The professional will also help you with subsidies. You can save tens of thousands of euros there.
Don't want to miss any more news about technology, games and pop culture? No current tests and guides? Then follow us
Facebook
or Twitter.