The prejudice is firmly anchored among many German customers: Made in China, that means inferior quality – and that must also apply to electric cars from the Far East. Now Euro NCAP crash tests paint a clear picture.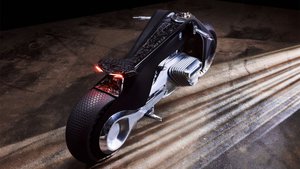 Tesla and Great Wall Motor: Crash test reveals the truth
The German car manufacturers have to fight off ever stronger competition. In addition to Tesla, many Chinese manufacturers are now entering the market, especially with electric cars. For a long time, however, both the Chinese and the American e-cars from Tesla were not considered the benchmark when it came to quality standards. The youngest NCAP crash test results draw a different picture.
Here two Teslas and two e-cars from China cut as each best in class or vehicle category from:
Tesla Model S: 5 stars in the NCAP crash test, best luxury vehicle and best pure electric car
Hyundai Ioniq 6: 5 stars, best mid-range vehicle
Wey Coffee 01: 5 stars, best SUV
Ora Funky Cat: 5 stars, best compact car
Tesla Model Y: 5 stars, best compact SUV
The results of EuroNCAP however, are only based on the tests carried out in 2022. The models listed are therefore only the best of those tested in 2022. Theoretically, older e-cars could also have done better, but are not taken into account in this year-on-year comparison.
Lease an e-car and collect an environmental bonus
Nevertheless, the top rankings show a few anomalies: First of all, they drive top-rated models are all electric. While Tesla is often criticized for poor workmanship, the e-cars are convincing in terms of safety. And that also applies to more and more electric vehicles from China.
A lot will change for e-car buyers in 2023, but also in other areas:
Electric cars from China: Customers do not have to accept any compromises
The SUV coffee 01 and the compact car Ora Funky Cat are brand new for the German market, the first deliveries are still pending. Both brands belong to the Chinese group Great Wall Motor (GWM). But not only this manufacturer meets high safety standards. The compact SUV Atto 3 from BYD, for example, has 5 stars in the NCAP crash test, as does the ID.3 competitor MG 4 Electric.
They prove that customers who choose an e-car from China do not have to put up with inferior quality. To do this, however, they often have to do without making a bargain compared to long-established brands.