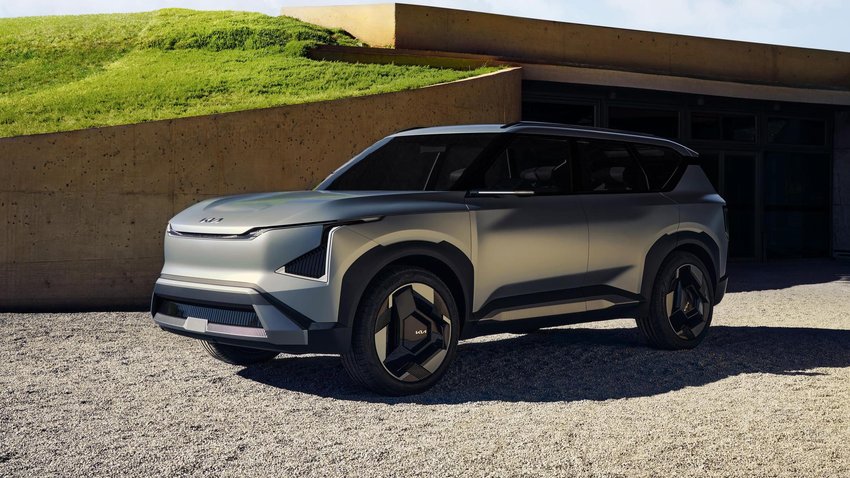 ---
Shortly after the production version of the EV9, Kia unveiled a concept of the smaller electric SUV EV5. The e-car with portal doors and rotating seats is to be launched this year. When it comes to the performance of the shrunken EV9, Kia is not yet showing its cards.
Kia shows electric SUV EV5
With the EV5, Kia presented a new electric SUV concept that celebrated its premiere at an EV Day of the Korean manufacturer in China. After all, the planned appearance is no longer a secret. The performance is different: The exact drive, the battery and the platform of the model have not yet been announced. Dimensions and prices are not yet available either. However, Kia has announced that the EV5 is scheduled to launch in China later this year.
The vehicle's exterior closely resembles the larger EV9 model, with a blunt front end and a hook-like light signature up front. Also the side view with the black insert on the sill reminiscent of the EV9. However, the EV5 has 21-inch wheels and a roof spoiler.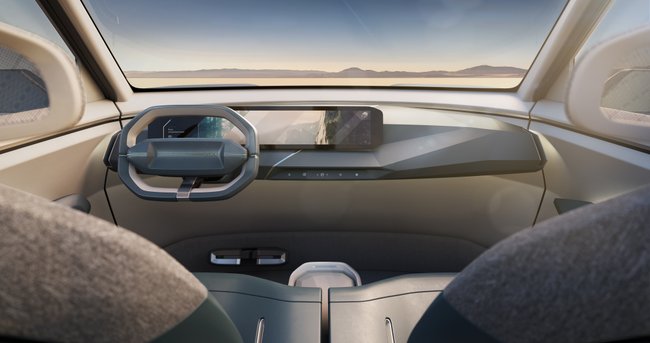 The taillights look different than the EV9, with a continuous line of LEDs running the full width between C-shaped elements on the outside. The minimalist cockpit of the EV5 is designed similar to the EV6 and EV9, with two monitors in landscape format on the dashboard. There is also an angular steering wheel. The car can accommodate four people.
The Kia EV6 was voted Car of the Year 2022:
Kia EV5 with swivel seats
The EV5's seats can be rotated for easier boarding and seating. There are also portal doors. For the interior of the EV5, Kia chose and used a light gray plant-based materials such as algae and recycled PET bottles. No leather is used (source: kia).
Don't want to miss any more news about technology, games and pop culture? No current tests and guides? Then follow us
Facebook
or Twitter.