Three Chinese manufacturers united: changing smartphones is becoming easier gameandnews
Usually, big smartphone manufacturers don't work together because they want to keep their users in their own ecosystem. In China, however, a surprising alliance has now formed that is doing exactly the opposite.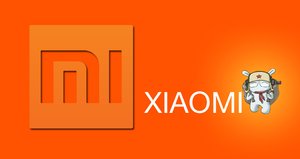 Xiaomi, Oppo and Vivo work together
Smartphone manufacturers actually want their existing customers to remain loyal to the brand and not switch to another company. The switch is now possible, but not always so easy. In China, Xiaomi has now announced that the company is working with Oppo and Vivo to bring the to facilitate switching between the three smartphone manufacturers (Source: Weibo).
So if someone wants to switch from a Xiaomi smartphone to an Oppo or Vivo model, it's now easy to do. So not only the photos and contacts can be transferred, but now also all app data and chatsso you switch seamlessly to another smartphone manufacturer can. Not only new smartphones are supported, but also older models.
All three manufacturers have made this announcement, so switching from an Oppo phone to a Xiaomi model is also possible. Or from Vivo to Oppo. Basically seamless with all three manufacturers, without any disadvantages in terms of personal data or app settings. Everything is simply transferred and you can enjoy your new smartphone when you switch.
We took a closer look at the latest Xiaomi phone:
Cooperation so far only in China
Officially, the cooperation between Xiaomi, Oppo and Vivo was only announced in China. The simple change between the smartphones should therefore primarily be possible there. But there is no reason why the transmission of the data should not also work in Germany at some point. Then you too could switch from a Xiaomi cell phone to a Vivo model. It's getting more difficult with Oppo, because cell phones are banned in Germany.
Don't want to miss any more news about technology, games and pop culture? No current tests and guides? Then follow us
Facebook
or Twitter.