Thursday at Aldi: Strong power generator at a bargain price gameandnews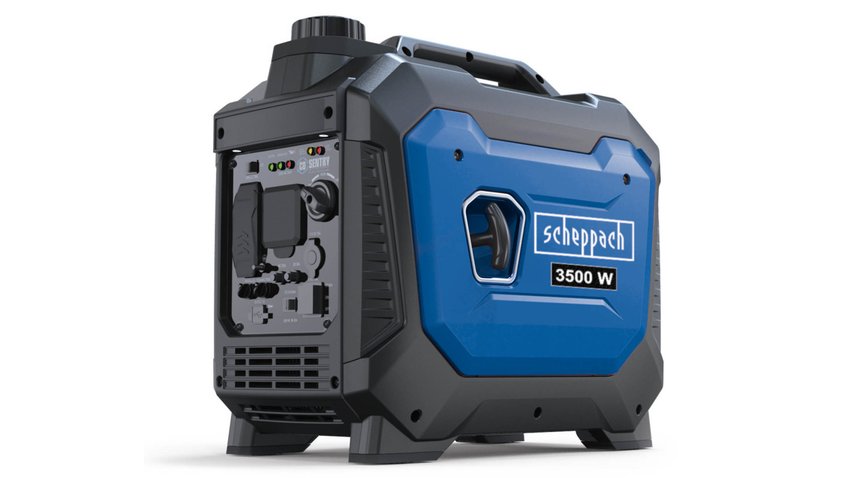 ---
If you want to make yourself a little more independent from the power grid, this works best with a power generator. At Aldi, a very powerful model will soon be sold more cheaply, with which you can even supply heaters and refrigerators with energy.
Aldi sells Scheppach SG3500i for 999 euros
Last winter was mild and there were no power outages in Germany. However, energy suppliers warn again and again that local power failures are imminent and admonish people to save electricity at certain times. If there really is a power outage, then many are in a fix. A plan should be in place for emergencies. This includes, for example, a power generator, the Aldi sold from March 16th in the online shop for 999 euros plus shipping costs (View at Aldi in the online shop).
To the offer in the Aldi online shop
The price from Aldi is very good, because the next cheapest price from Norma24 is 1,199 euros (look at Norma24). So you can save a lot of money and get a powerful power generator that has a lot on it. With a Output of up to 3,500 watts Devices can also be used that are otherwise hardly possible. These include, for example also heaters or electric grills. Perfect for camping or during a power outage to stay warm and still be able to cook food.
There's even a clean sine wave, so you can connect sensitive hardware like laptops directly. The tank has a volume of 6.3 liters and the engine is said to be very economical. In addition, one Maximum volume of 60 dB specified. It is therefore a relatively quiet model. There are even two USB ports where you can charge your cell phone directly.
You should know this about Aldi:
For whom is the purchase of the power generator worthwhile?
Basically for everyone who needs energy on the go or who wants to be prepared for a power failure. Since, unlike a solar generator, you are not dependent on the sun and can generate more energy, you are also well protected at night.