Tough but fair: ARD program crashes gameandnews
Stuttering new start: Under the new moderator Louis Klamroth, "Hart aber fair" doesn't get going. For the second time in a row, the ARD program has reached a new low. At least there is a small ray of hope.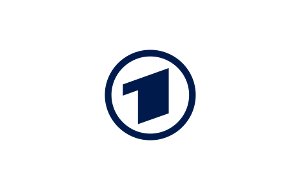 There are big footsteps that Louis Klamroth has to fill: the 33-year-old has been in front of the camera on "Hart aber fair" since the beginning of the year, succeeding Frank Plasberg, who moderated the ARD program for more than 20 years. Those responsible should have expected a drop in quotas, especially at the start. But then it comes as a surprise that things are going so downhill.
"Hard but fair" reaches a new low under Louis Klamroth
Only switched to last Monday's edition 1.74 million viewers a (source: DWDL). That is a new low point under new moderator Louis Klamroth. The topic "The new power of employees: more money for less work" thus achieved a market share of only 6.6 percent among the total audience.
Particularly bitter: For the second time in a row, "Hart aber fair" has reached a low in the Klamroth era. Already last week, when the ARD program debated refugees, only 1.85 million people watched. In just one week, the political talk lost more than 100,000 viewers.
However, there is a small ray of hope in terms of market share in the advertising-relevant target group. Compared to the previous week, "Hard but fair" increased from 5 to 5.6 percent among 14 to 49 year olds.
Which streaming provider is right for you? We reveal it in the video:
Relationship to Luisa Neubauer
Louis Klamroth is not undisputed. There were already major discussions in advance about the neutrality of the journalist, who previously moderated the program "Klamroths Konter" on n-tv and also won the German television prize for it. The reason for this is his relationship with climate protection activist Luisa Neubauer. But she will no longer be a guest in "Hart aber fair", Klamroth assured.