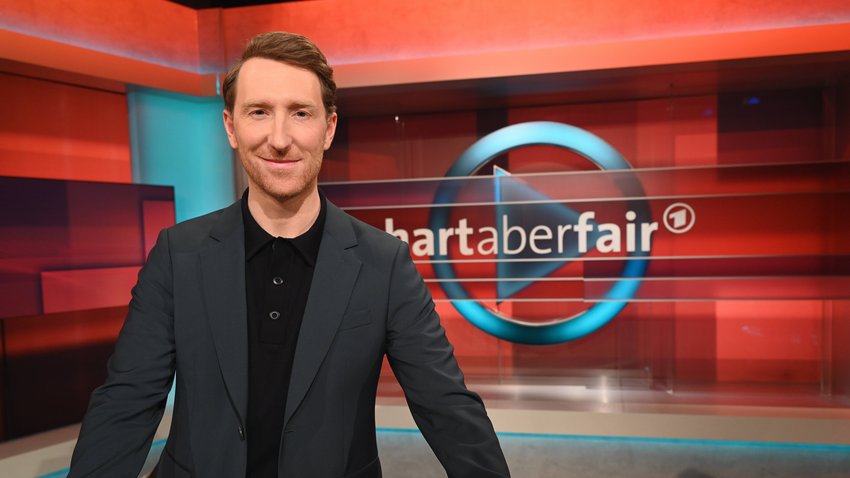 ---
Has Louis Klamroth finally crossed the valley of tears? The new moderator of "Hart aber fair" has had to cope with one setback after another in recent weeks. Now things are going uphill again for him and the ARD show.
Anne Will, Maybrit Illner, Markus Lanz: Talk shows on public television are often named after their hosts. "Hard but fair" is the exception here. This is a stroke of luck for Louis Klamorth: After Frank Plasberg left, he was able to take over the talk on Monday evening without changing his name. The viewers seem to be a little strange with the new moderator. The result is a roller coaster ride in the quotas.
Ratings of "hard but fair" are recovering
Last Monday switched on at 9 p.m 2.18 million people and watched the program entitled "Heating, insulating, driving: Eco-conversion with a crowbar?" (Source: quota meter).
That's 440,000 more viewers than last week, when "Hart aber fair" hit its low point in the Klamroth era. Back then, only 1.74 million people wanted to watch. The week before, the ARD program had to be satisfied with a meager 1.85 million viewers.
This week, "Hart aber fair" clearly broke the 2 million mark again. The good performance was also reflected in the market shares. Here there was 8.5 percent of the total audience and thus a decent increase compared to the previous week (6.6 percent). 6.4 percent of younger viewers between the ages of 14 and 49 tuned in.
ARD boss wants to invest a lot of money in the streaming area
Under certain circumstances, more viewers could be added in the next few days and weeks to see "Hart aber fair" via the ARD media library. In contrast to large US platforms such as YouTube, the broadcaster does not reveal exactly how many there are. Changing that would be a starting point for the large investment that ARD boss Gniffke wants to make in the streaming area.