Underestimated rock star shooter currently only costs 7 euros gameandnews
Rockstars Max Payne 3 is now one of the publisher's best games for many fans – but the shooter was not granted mainstream success when it was released. Now you can convince yourself of the often underestimated game in the Xbox store for only 7 euros.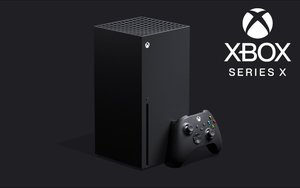 Rockstar has set a monument in the gaming community with the GTA series – but in addition to Grand Theft Auto, the publisher also has a few other hits to offer. In the Xbox store, for example, you can now grab the still unfairly underestimated shooter highlight Max Payne 3 at a top price.
Xbox hit: Max Payne 3 now on sale for only 7 euros
Max Payne 3 continues the story of the anti-hero cop – but apart from a few flashbacks the film noir story from gritty New York City is now transferred to the underworld of Brazil. Max Payne swaps his leather jacket for a Hawaiian shirt and goes from broken cop to pill-chomping bodyguard.
Rockstar went all out with this bold gamble, but it's definitely paid off – fans of third-person shooters can enjoy Max Payne 3 enjoy a gripping story, strong action and fast-paced gameplay.
Check out the Max Payne 3 trailer here:
Max Payne 3 is heavily discounted on the Xbox store right now – you can check out the shooter that originally released on the Xbox 360 in 2012 for only 6.99 euros instead of 19.99 euros. The offer is valid until March 27, 2023.
Max Payne: Legendary shooter series returns as a remake
While you're waiting for Max Payne's return, the Xbox deal has announced that in 2022 developer Remedy Entertainment will be remaking the first two games in the series in partnership with Rockstar Games. Unfortunately, it is not yet known when fans can expect the new versions of the classics. Whether too Max Payne 3 will eventually get a remake, is also not yet clear. However, thanks to backward compatibility, the shooter still plays perfectly on the Xbox Series X|S.
If you prefer your shooters to be open-world style, you can try a Ubisoft game for free next weekend:
Don't want to miss any more news about technology, games and pop culture? No current tests and guides? Then follow us
Facebook
or Twitter.