Update destroys popular Switch hit – this is how you solve the problem gameandnews
A new patch for the Switch version of Minecraft causes a lot of trouble. Several users are having the issue of being stuck on the loading screen. There's no official fix yet, but a few clever fans have found a workaround to get the game running again.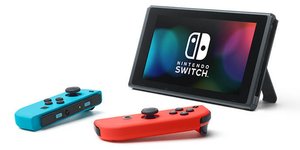 Nintendo Switch: Update freezes Minecraft
A patch for Minecraft was released earlier this week, updating the game to version 1.19.60. Reports from users who can no longer play after downloading the update are now piling up on social media. you would get stuck in the loading screenonce they reach 66%.
So far the problem doesn't seem to be solved. Accordingly, Studio Mojang apologized to the players. They would be aware that the update will cause performance issues on the Switch. It's being worked onto fix the bug as soon as possible (Source: Twitter).
While Mojang is working on the issue, some players are already reporting about it a way to circumvent this. If you also have the error:
Close the game on the switch > put your switch in airplane mode > reboot the console and start the game in airplane mode (Source: Reddit).
New gamer classics for the Nintendo Switch
Nintendo Switch Online + expansion pack owners have access to numerous retro games from NES, SNES and Game Boy with their console. Nintendo has now without much notice added four more classics. Subscribers can look forward to the following growth:
Kirby's Dreamland 2
BurgerTime Deluxe
XEVIOUS
SIDE POCKET
Check out the four games in detail:
You have access to the library with the retro games as long as you have an active Switch Online Subscription and the Expansion Pack owns. The costs are 39.99 euros for 12 months for the basic membership and 69.99 euros for 12 months for the family membership for up to eight Nintendo accounts (source: Nintendo).