Wanderful completely captivated me gameandnews
If you play the short demo three times and still haven't had enough, then the game must have done something right. Wanderful looks cute and relaxed, reminiscent of village romance and yet different – but just as captivating.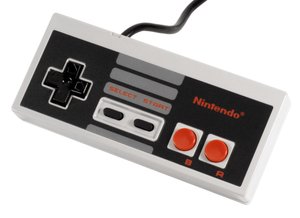 During this year's Daedalic Days I was allowed to try out a few smaller games that the German developer supports in the role of publisher. Among them was also Wanderful: A relaxed building game of a different kind, in which you lay the map block by block yourself and then explore your kingdom to find small treasures. Sounds cute, but I wasn't expecting a lot of replay value at first – which I was completely wrong about.
Check out the trailer for Wanderful:
Wanderful: Be captivated and won't let go
Admittedly, I've only been able to test a relatively short demo so far and of course I can't judge the full game, which should be released sometime in 2023. But Wanderful is still burned into my memory. Although the demo was short, I felt compelled to play it 3 times and actually just wanted to see more of Wanderful right away.
The game principle convinced me very quickly: You control a small avatar on a tiny piece of land – and you have one Handful of random maps, which you can put on the already existing map. First of all, this is reminiscent of the indie hit Dorfromantik, although this is not about puzzles.
This is because you don't have to adjust your cards to the edge of the map, and you just get more cards by scouting the new part of the map for paper bubbles. Besides the bubbles, there are also other ways to get cards – such as, when you build a village, which will eventually produce cards for you. The laying of the land blocks is therefore quite strategic, but does not overwhelm you.
The game ends when you run out of cards. Very easily. The rewarding and creative gameplay makes each run different; there is also different biomes in Wanderful that can be discovered.
In short: If you liked village romance, Wanderlust is without a doubt something for you. The game will be released on Steam in 2023; an exact date has not yet been set.