Netflix has to say goodbye to a really good series again because it wasn't produced in-house and the license is expiring. If you still want to see all 9 episodes of the mini-series "Tabula Rasa" there, you have to hurry. But there is also another alternative.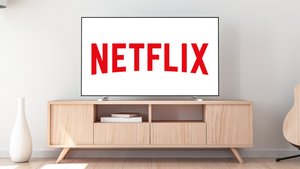 The Belgian drama series "Tabula Rasa" Netflix is ​​hard to pigeonhole. Thrillers, horrors, mysteries? Everything somehow fits and is quite exciting.
Get kicked out of Netflix: Exciting mystery series from Belgium
Annemie "Mie" D'Haeze suffers an accident after a car accident particular form of memory loss and therefore has to live in a closed psychiatric ward. Even if she can still remember life before the accident well, she immediately forgets new memories after a day.
The trailer to set the mood:
Sounds like the well-known comedy 50 First Dates starring Adams Sandler and Drew Barrymore, but the laughter might get stuck in your throat with Tabula Rasa because Mie never knows who to trust and who not. There is of course a good reason for this.
Until March 31st you can watch all 9 episodes of the first and only season on Netflix. They are between 48 and 53 minutes long. Ergo: So it can still be done (watch on Netflix).
Tip: Currently also included in the ZDF media library
If not, there is another way, which is even free. "Tabula Rasa" was not only produced by the Belgian radio (VRT), but also from the German ZDFneo. Therefore, the episodes are currently also available in the ZDF media library. For legal reasons, unlike Netflix, you only have access to it in Germany (in the ZDF media library).
If you want the series in the best possible quality for your collection, you will also find "Tabula Rasa" as a Blu ray available for purchase (view on Amazon).
The series from 2017 is definitely worth it, because the reviews speak for themselves and are positive. At the IMDb there is convincing 8 out of 10 points. At Rotten Tomatoes there is a lack of enough votes from the professionals, but the viewers alone sometimes award 95 percent. In this respect, the rather unknown series is actually still a real insider tip.
Don't want to miss any more news about technology, games and pop culture? No current tests and guides? Then follow us
Facebook
or Twitter.