Over the decades, various consoles have seen the light of day and names such as PlayStation, Xbox or Switch are familiar to every gamer. However, there were some curious decisions when naming the respective consoles, which still cause a lot of laughter and nasty comments from fans today.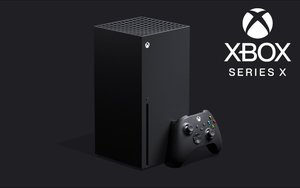 The colorful world of console names
How do you actually name a console? Big publishers like Sony, Microsoft or Nintendo ask themselves this question every few years. One possibility is to attach a consecutive number to an already established name, such as Sony handles with the PlayStation.
Or the publishers get a little more creative and come up with something completely new with each generation of consoles!
Microsoft also tries to capture the character of the console with the name. The Xbox One is called Xbox One because it is "All in One". So an entertainment device with which the players not only gamble, but also watch films or go on the Internet.
As far as understandable, but afterwards the naming became much more complicated: Xbox One S, Xbox One X, Xbox Series S, and Xbox Series X followed.
This fact was also the hook for the following Reddit threadwho makes fun of Microsoft's idiosyncratic naming:
Almost all publishers are criticized by the fans
But other publishers also get their fat off in the comments! For example, Nintendo is criticized for the Wii Uwhere it was not really clear to many customers at the time of release whether the console was completely new or just an update to the Nintendo Wii.
"I hated it because I bought a Wii U when it was new. Whenever I told a friend about it, it became an embarrassing explanation of the name. It went so far that I just called it the new Wii or Wii 2." (Reddit user hamberder-muderer)
And Sony is also criticized, but not for their consoles, but for naming their headphones! These have the same technical names as Sony WF-1000XM4 or Sony WH-100MX4.
Only one company is praised by the majority namely Sega.
"Sega had great console names, real names! Master System, Genesis/MegaDrive, Saturn, Dreamcast, Nomad, those are all cool names. Gone are the days of interesting console names." (Reddit user evilengine)