Who owns this phone number? GIGA warning list gameandnews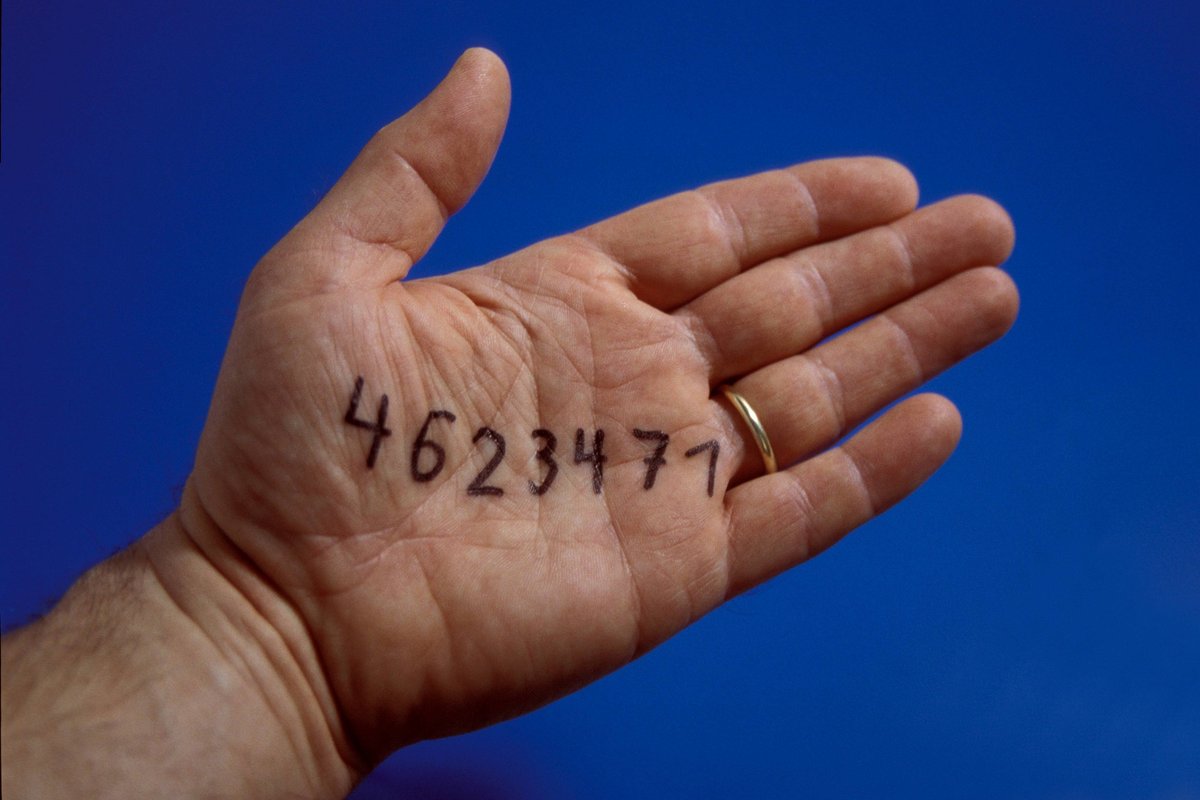 017688854940
This is actually one of several numbers that O2 uses to compare customer data if it seems illogical.
022166951485
Alleged electricity provider: want account data and meter numbers. Dangerous because they can force you out of your current contract!
01722270333
If you get an SMS from this number: This is the "short message center" from Vodafone – so serious. However, SMS with strange links that are supposed to go to Netflix and Co. are dangerous.
030257709946
Alleged profit that serves to trick you into subscribing. number is fake.
04365753788179
Fake phone number: Allegedly Vodafone, who offer you a contract extension on favorable terms.
015215194384
Supposedly you paid too much into the health insurance and that would be a good opportunity to install this "surplus" in an additional insurance, wouldn't it?
061579149288
Presumably fake number that builds up a lot of pressure by threatening seizure. Requests immediate money transfer.
022166951484
Pretends to be an electricity provider and wants to sell a cheaper tariff. Callers have lots of personal information.
01721279193
It cannot be confirmed that this is a genuine Vodafone hotline. In any case, they want to sell you something and have a lot of your data.
022166951483
A call center wants you to switch electricity providers and is doing so on behalf of a company that has already had to pay a fine for doing so.
02018395880
Market research calls that you can easily get rid of.
061289854100
Opinion research at any time of the day and also on weekends.
09118818590
Not quite as bad as might have been feared: a serious survey of media behavior.
024198090463
A "media agency" uses stolen telephone lists to scour corporate customers in order to sell them dubious Instagram or Facebook advertising.
015212000519
Callers have your details and are trying to get your account number to trick you into a lottery subscription.
040573091292
Tries to get your account number and threatens to extend a lottery subscription that you claim to have paid for.
01637875622
A call center with a fake cell phone number wants to sell you a lottery subscription and doesn't shy away from threats.
015217593730
Fake number trying different scam methods.
071141016060
"Lawyer Albrecht König" calls to collect money for companies with a recorded announcement. Lawyers across the country are advising that this should not be taken lightly.
032211076735
Extremely many calls, VoIP numbers, complaints to the Federal Network Agency could be worthwhile. Fake lottery scam, wants account number.
053120970053
Callers to this number tell many different lies. From Europol to winning money, everything is included.
072191140928
Real 1&1 customer service number. We explain how you turn off these 1&1 calls.
015210923002
Fake number, probably from abroad. Allegedly unpaid lottery subscription.
01632331438
Another call center trying the old lottery scam. Sometimes very rude callers with an Eastern European accent.
06924437540
A well-known call center tries again to manipulate its victims into new electricity and gas contracts.
089541955280
The same old story again: you won something, but you didn't actually win it and you should now take out a magazine subscription.
01724148371
A fraud company with an illegal website is trying to impose itself on German consumers with advice on solar roofs.
08005459953
This telephone number belongs to the Telekom information service: This is used to call you if you have not objected to the Telekom advertising. We explain how it works.
+420234280629 & +420255719018
Alleged brokers are calling from Prague and are interested in real estate. There is probably a "rip deal" behind it again.
015215173526
Fake phone number: There is probably a foreign call center behind it trying to convince you that your free lottery subscription has expired and that you now have to pay.
015218442706
Behind the number is a "rip deal": First the callers are allegedly interested in a property, then black money is to be exchanged. In the end, the victim is left without money and has committed a crime.
07434800580
Scam with English tape announcement: Allegedly the "Federal Police".
032212249269
Reputable callback number from Doctolib, under which you will receive a verification code for making an appointment.
030555741455
Very aggressive callers will insult their victims if they don't fall for the trip win stories.
01746226201
Call center with mobile number? Again the lottery scam.
029416606820
Fake number, behind it a call center that wants to elicit personal data and the IBAN from you.
03046690014
The number of a reputable opinion research institute. It is possible to block your own number.
01721279188
Scammers pose as Vodafone employees offering you a better contract. This is how they try to get your customer password.
06920091655
Existing phone number! Claims to be the "Federal Agency for Electricity and Gas" that offers energy advice and wants the meter number for it.
01735848055
Fake mobile number wants to make you believe that you have taken out a paid lottery subscription.
040607739321 and 040607739322
Apparently a Hamburg call center bought a list of telephone numbers and is now trying to talk the owners into new electricity contracts.
03072778687
Fake number using the old trick "You didn't cancel a competition and now it's getting expensive" is working.
03046690015
Legal phone number of a reputable opinion poll, which will immediately block your number if you wish.
099414009999
"You have won 1,300 euros, press 1". A taped announcement is intended to tempt the criminals to give permission to make a call. Hang up and block immediately!
088612569977
"Lotto scam": Supposedly you played for free in a lottery subscription, which is now subject to a fee. In order to avert the costs for 1 year, you should take out a short subscription.
030439729067 + 030439729061
"Energy consultants" who promise cheap electricity tariffs and want IBAN and meter numbers in return.
0163385385
Supposedly a call from Europol warning you of identity theft with an English tape message from a German cell phone number.
06987001-2291 and 2292
Poses as an energy consultant to sell the victims a new electricity contract. The Federal Network Agency has already imposed a fine on the company presumably behind it.
07117490814
Fake number that promises you a voucher you have won and wants your account number in return.
01521611716
Very dangerous con artists who sometimes save their victims hundreds of thousands of euros with "rip deals".
03025545839
"Energy advice" that wants to sell you expensive electricity contracts.
061965780836
Fake phone number supposedly doing opinion polls for the health department.
061968772790 (also 061965736685 and 061965679828)
A "Federal Office of Public Health" is said to be doing a survey. data theft.
08921093375
Fake phone number from a fake polling company. Data theft, possibly subscription trap.
030439729064 (also 030439729061)
Fake phone number, call center – wants to sell electricity contracts.
03318859003456
An "energy consultation" wants to sell you new electricity tariffs.
040607739320
Very persistent and aggressive telemarketers who want to foist electricity contracts on you.
016371908654
Call center calls with fake cell phone number. Supposedly you won something online, but now you have to take out a subscription.