Why Apple should implement these functions for the iPhone gameandnews
It will still be months before the first presentation of iOS 17 for the iPhone, so there are no concrete rumors and reports. A well-known interface designer fills this gap with a design for the upcoming operating system that is well worth seeing.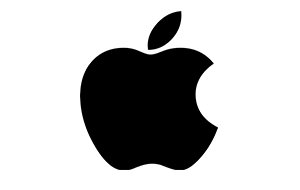 Parker Ortolani, who currently works for "The Verge", among other things, has presented many interface ideas for upcoming Apple systems in the past. Always very well thought out and thus a kind of blueprint for the developers at Apple. Maybe the iPhone manufacturer can also be inspired by the following iOS 17 ideas inspire (Source: Parker Ortolani via 9to5Mac).
iOS 17 Ideas: Useful iPhone System Improvements
The only thing we know about the system version so far is that it will probably have fewer new functions and, as usual, will be shown at Apple's developer conference (WWDC) in June.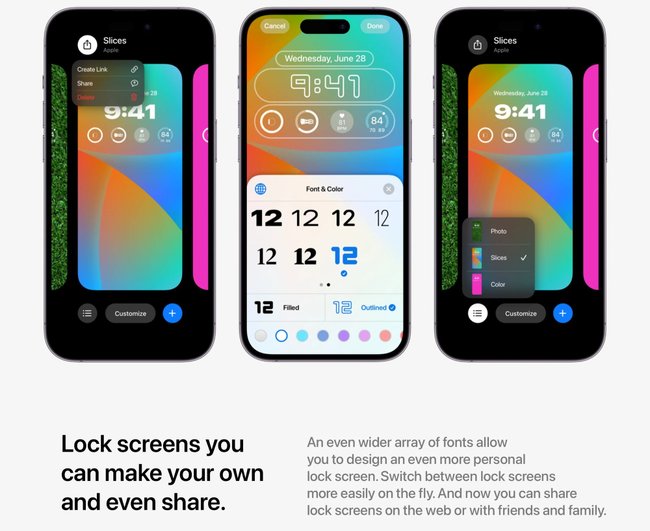 Ortolani's first look at iOS 17 goes to lock screen. Since iOS 16, this can be customized. For iOS 17, the designer would like even more fonts and widgets and, above all, the possibility of being able to share the lock screens they create with other users – why isn't this possible now? Ergo: Come on Apple, the idea is simply too logical to not be able and should be implemented directly.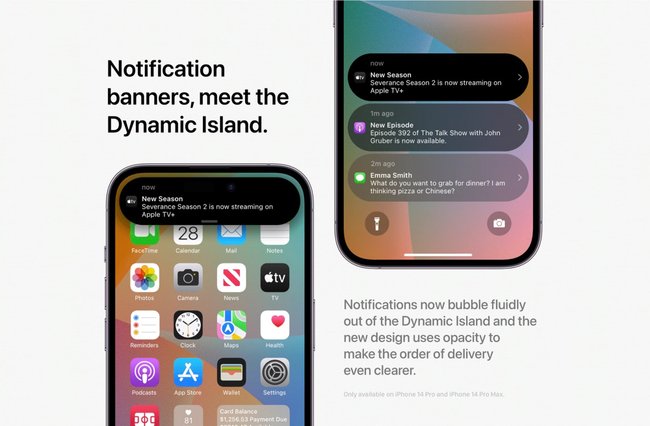 And then there would be them notifications. With the current iPhone 14 Pro, iPhone 14 Pro Max and the upcoming iPhone 15 family, they could also jump out directly from the "Dynamic Island". Thanks to the different transparency of the banners, the chronological order would also be directly recognizable.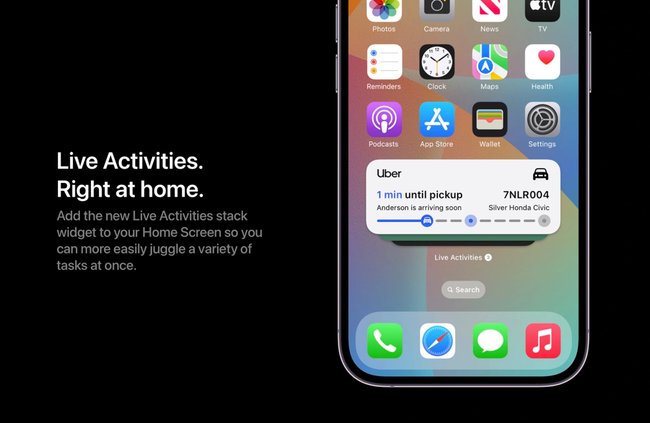 The so-called "Live Activities" are currently limited to the lock screen. Apps can display information in real time, for example for deliveries and other similar things. In iOS 17, they should also have their place in the normal home screen, as well as the subtle widgets on the lock screen as an alternative to the rather bulky, normal widgets.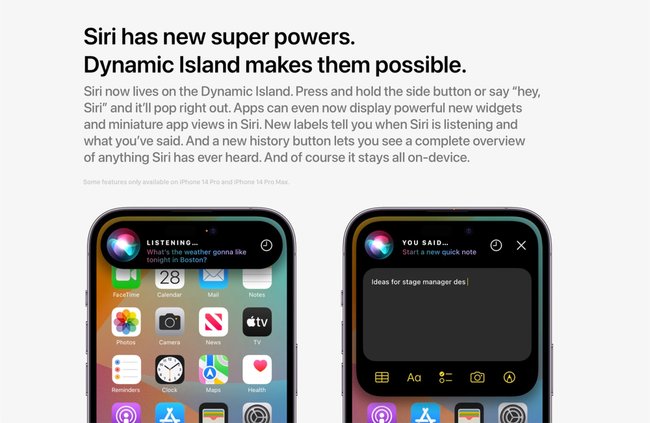 And Siri? According to Ortolani, the nice language assistant should also be packed into the "Dynamic Island" and receive further improvements. For example, wouldn't it be useful to be able to see an overview of all the voice commands made?
Apple's current status with iOS 16:
Apple should definitely seize the opportunity
Bottom line: Small but nice improvements, which certainly fit into the picture for iOS 17. Apple certainly doesn't have to reinvent the wheel for these ideas; they could be implemented by Apple's developers in a correspondingly resource-saving manner. Let's keep our fingers crossed for June and then we'll recall this concept worth watching.
Don't want to miss any more news about technology, games and pop culture? No current tests and guides? Then follow us
Facebook
or Twitter.