The EU Commission regularly gives you the chance to win an Interrail ticket. This allows you to travel by train throughout Europe without having to buy additional tickets. How do you enter the draw and where can you apply for the Interrail ticket?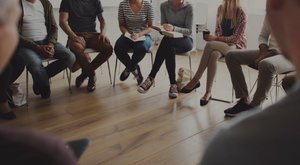 The next application phase started today, March 15, at 12:00 p.m. You can apply until March 29th at 12:00 p.m.
Every 18-year-old European can take part in the raffle. Then everyone who was born between mid-2004 and 2005 will have until March 29, 12:00 p.m. to enter the lottery pot for one of the coveted flat-rate train tickets. Apply you can here.
Win an Interrail ticket for 2023: Application starts today
With the DiscoverEU Interrail pass you can for 30 days travel through Europe by train. In the current promotion, trips between the June 15, 2023 and September 30, 2024 possible. You have to take care of your own accommodation and food. The ticket comes with a discount card that offers many discounts on activities, accommodation, local transport and more. There are these requirements to apply for the Interrail ticket:
You were born between July 1st, 2004 and June 30th, 2005.
So you are exactly 18 years old or just before.
You are EU citizens or have a permanent, legal residence there.
All citizens who live in an Erasmus country are eligible to participate. In addition to Germany, this includes all EU countries as well as Iceland, Liechtenstein, North Macedonia, Norway, Serbia and Turkey. Will be raffled in the next phase a total of 35,000 tickets. The program aims to promote cultural exchange. By winning the Interrail ticket you become a "DiscoverEU" ambassador. This means that you should share the experiences from the 30 days of travel with others, for example via your social media accounts or in direct contact with friends.
The video explains the EU Commission's Interrail pass campaign:
How to get an Interrail ticket
You can't win the Interrail ticket just like that. Instead you have to participate 6 quiz questions respond. If you meet the requirements, you can now win an Interrail ticket like this:
Goes to the DiscoverEU website on. You can find the online application here.
Fill out all fields to verify your eligibility. This also includes the number of the identity card or passport.
Take the quiz. Change the questions. It's about the topic General knowledge about the European Union.
Additionally you have to your motivation indicate why you should get the Interrail ticket.
Have you filled out everything you end up in the lottery pot and have to wait until the application phase is over.
You can apply alone or in a group of up to five people. Provide a valid email address so that you can receive further information if you should be selected for the Interrail ticket. At the current winning phase the tickets should be valid for a period of 30 days between 15 June 2023 and 30 September.
The next chance for the Interrail tickets is there it in the second half of 2023, probably in October. Since the start of the Interrail campaign, over 200,000 tickets have already been raffled.
Don't want to miss any more news about technology, games and pop culture? No current tests and guides? Then follow us
Facebook
or Twitter.