Windows legend introduces brand new product gameandnews
Acer is actually known for its notebooks and PCs with Windows, but now it also has its own e-bike. It should attract attention with its unusual design and smart functions. The range of the battery is given as 110 km – but one important question remains unanswered.
Acer ebii: e-bike with AI and anti-theft protection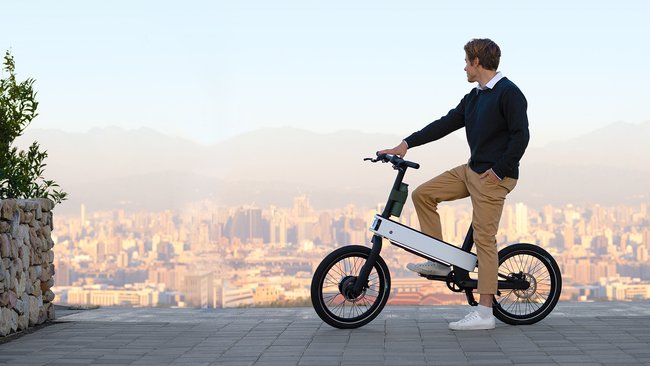 The Taiwanese technology group Acer has presented a first e-bike with the ebii. It should be characterized by its unusual design, in which the black aluminum frame is combined with a white box that houses most of the electronics and the battery. The motor supports the driver up to a speed of 25 km/h.
The range is supported by Acer 110 km per battery charge specified. The battery should be fully charged in 2.5 hours. It should also be able to be used as a power bank for other devices. The e-bike weighs 16 kilograms and is designed for riders between 145 and 185 cm tall.
More about the Acer ebii in the video:
The manufacturer is particularly proud of the smart functions of the e-bike. An AI supplement is intended to learn the driver's behavior in order to decide exactly how much support is currently optimal. The e-bike should be able to do without a gear shift without any disadvantages.
A Bluetooth connection to the smartphone allows the owner to lock the bike automatically, when moving away from the ebii. If the mobile phone comes within range again, the e-bike unlocks itself. In the event of theft, the GPS module sends a notification with tracking options to the smartphone.
For even more security, a collision detection care for. According to the manufacturer, this draws the driver's attention "to oncoming vehicles or other objects" (source. acer)
Acer e-bike: price not yet known
Acer has at the presentation not yet revealed how much the ebii will cost. It is also not yet certain when and where it will be launched.
Don't want to miss any more news about technology, games and pop culture? No current tests and guides? Then follow us
Facebook
or Twitter.