Sony has PS Plus, Nintendo Switch Online and Microsoft has Xbox Game Pass. With this, however, Xbox is making a good loss, as the company now admits in the course of the takeover of Activision Blizzard itself.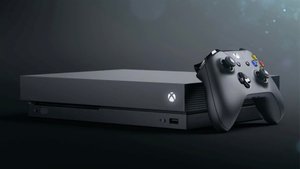 Xbox Game Pass: More of a disadvantage for Microsoft?
A subscription is a give and take between two parties and it usually benefits both parties. A subscription service is also nothing new in the gaming industry – companies like Sony and Nintendo probably also make a profit with it. Unlike Microsoft, however, according to a preliminary report assessing the potential impact of Microsoft's acquisition of Activision Blizzard. This is available to the British competition regulator (source: CMA).
Contrary to what Xbox boss Phil Spencer claimed in 2018, the subscription probably did not lead to a boost in sales – rather the opposite (Source: GamesIndustry).
As GamesIndustry reports, Microsoft itself has now stated in the present report that the internal analysis decline in sales base games over the 12 months following their inclusion in Game Pass. However, the number that shows what percentage is involved has been blacked out (source: GamesIndustry).
Nintendo Switch Online also overtakes Xbox Game Pass:
Subscription service for gamers: what makes Sony different from Microsoft?
Many fans appreciate the Xbox Game Pass for the fact that you can save a lot of money. The Xbox Game Pass Ultimate costs 12.99 euros per month. You then have access to a library with countless games, sometimes even on top titles right from day 1 of publication. And not just on the Xbox, but often on the PC as well. A top service that attracts many customers, but ultimately represents a losing proposition for Microsoft.
In this video we summarize the advantages of the subscriptions for you:
PS Plus, Sony's subscription service, on the other hand, is a must-have for many PlayStation gamers. For example, you only have access to online multiplayer with a subscription. Furthermore, Sony lures customers with regular free games, which are only available for the duration of the subscription. There is also a large library with countless games that usually only older titles for the PlayStation contains. How extensive it is also depends on the subscription model. The monthly prices range from EUR 8.99 to EUR 16.99.