Xiaomi can pack up: New China smartphone sets a record gameandnews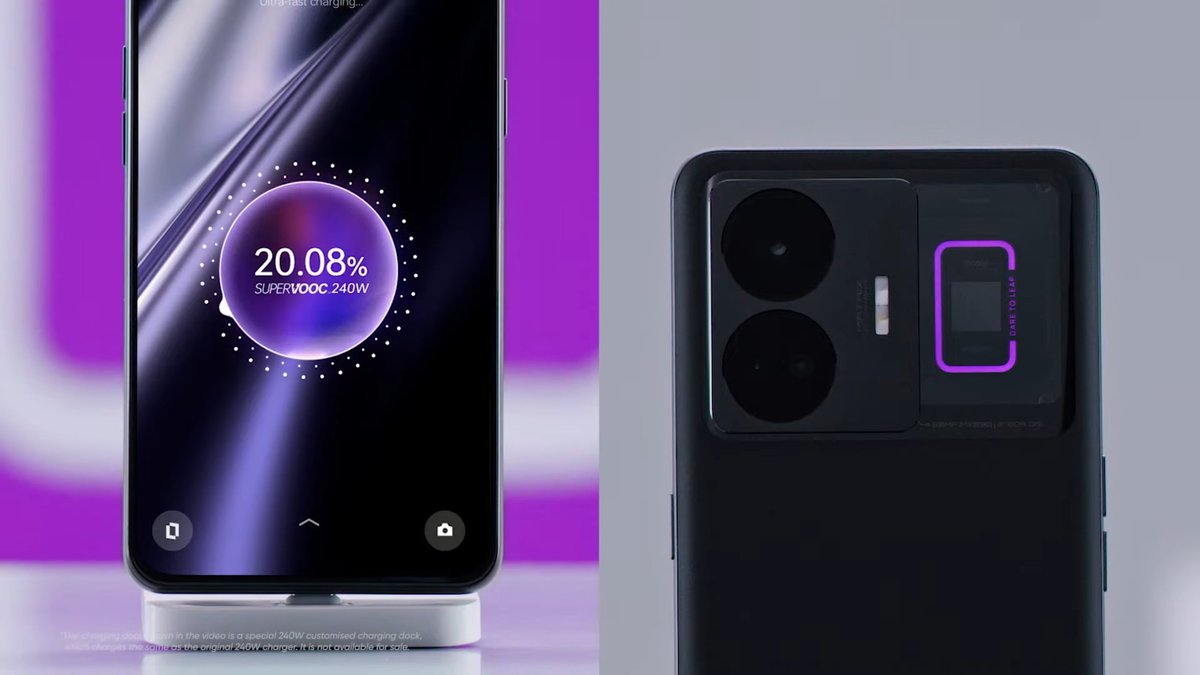 Xiaomi has often been the leading force when it comes to developing new fast charging technologies. The company recognized very early how useful this feature is. But now Xiaomi has also found its master. Another Chinese company charges its phones even faster.
Realme GT 3 fully charges the battery in under 10 minutes
Sometimes it has to be done very quickly and it is very annoying when the cell phone loads extremely slowly. With Chinese manufacturers you very often get a solid fast charging function, while Samsung and Apple are reluctant in this area. Xiaomi recently upped the ante and presented a Xiaomi Redmi Note 12 Discovery Edition, whose 4,300 mAh battery with 210 watts can be fully charged in 9 minutes. Realme can only laugh about that, because the upcoming GT 3 charges a 4,600 mAh battery at 240 watts up in a similar time. You can see the loading process in the video:
Realme has not made the battery unnecessarily small in order to create a shorter charging time, but has noticeably increased the performance again. In just over a minute, a charge level of 20 percent is reached, according to incredible The battery is charged to 50 percent in four minutes and 100 percent after 9 minutes and 30 seconds. When you consider that a Samsung Galaxy S23 with a 25 watt charging function and 3,900 mAh needs 1 hour and 15 minutes to fully charge, that's a small sensation.
Does this wear out the battery faster?
Chinese smartphone manufacturers like Xiaomi and Realme have developed the technology in such a way that it is not only secure but also durable. In fact, it is two batteries that are charged quickly at the same time. As a result, fast charging does not have such a negative effect on the battery. In any case, Realme sets a new record with 240 watts, which the other manufacturers now have to be measured against.