You can't switch off with this series gameandnews
If you didn't know it yet, you can watch films and series completely free of charge on Amazon. A Prime subscription is not necessary. For some time now, the free portfolio has also included one of the best series by Lost creator JJ Abrams, so exciting that you shouldn't and certainly won't switch off.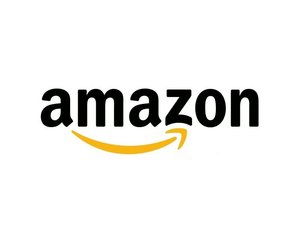 Do you already know Amazon Freevee? It's the free equivalent of Amazon's Prime Video. The streaming service is free because you have to endure shorter commercials in between. But that doesn't bother you, because fortunately the commercial breaks on Freevee aren't as heavy as on private television.
"Fringe" completely free on Amazon
You can also find it at Freevee all 5 seasons one of the best mystery and science fiction series of recent years. After the success of Lost, series creator JJ Abrams dreamed up "Fringe – Border Cases of the FBI" (View at Amazon Freevee). But not alone, because Alex Kurtzman and Roberto Orci were also on board. As is well known, the trio was responsible for the Star Trek reboot of 2009. "Fringe", on the other hand, ran on television from 2008 and ended up running 100 episodes with a final conclusion in 2013.
A little foretaste in the trailer:
How does "Fringe" sum up? In short, this is difficult as the series delves deeper and deeper into mystery as it progresses. So you shouldn't switch off. The focus is initially on a special FBI department whose members deal with supernatural phenomena. Sounds like the X-Files? Maybe, but soon the series takes a surprising turn, because everything is somehow related to the existence of a parallel universe together. Long before Marvel or DC, the topic in "Fringe" was staged in a damn exciting way and worth seeing.
"Spock" with several guest appearances
It stars Anna Torv (last played as "Tess" on The Last of Us), Joshua Jackson (Dawson's Creek) and John Noble ("The Lord of the Rings"). Incidentally, Star Trek fans can be particularly happy, because none other than Leonard "Spock" Nimoy makes impressive guest appearances in several episodes.
The series was well received by both critics and audiences. IMDb is currently giving it a fantastic 8.4 out of 10 on Rotten Tomatoes 90 percent on the "Tomatometer" achieved. Ergo: Look and don't switch off, it's worth it.
Don't want to miss any more news about technology, games and pop culture? No current tests and guides? Then follow us
Facebook
or Twitter.