3 Mail app tips everyone should know
3 Mail app tips everyone should know
The iPhone has a powerful email application that makes third-party apps like Gmail and Co. redundant. However, the large scope of services also has its pitfalls, because not every function is immediately apparent. We reveal 3 tips to make using Mail more convenient.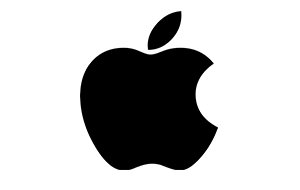 One of the biggest advantages of Apple devices is their software configuration. iPhone, Mac and Co. are already equipped with extensive free software that you have to install somewhere else first. Mail on the iPhone is one of them. Apple's mail app is easy to use, but it works even better with 3 simple tricks.
Tips for the Mail app on the iPhone
multiple selection: If you want to select several e-mails, you can do this using the Edit button. However, this is cumbersome and takes up an unnecessarily large amount of time. It's easier with a gesture. Simply Swipe over the emails with two fingersto be selected – done.
View draft emails at lightning speed: Sometimes an email doesn't need to be sent immediately. Then she ends up in the drafts. You can access the drafts via the menu. There is a little trick that makes it quicker and, above all, more convenient. Simply Long press the Compose button and you jump immediately to the drafts.
set reminders: Sometimes you don't have time to reply to an email right away. In the torrent of emails that follow, one often forgets the answer. The solution to the problem: to be reminded of an e-mail. It's very simple, by using the relevant e-mail to the left. Then a reminder menu opens, where you can set the desired reminder time. The default options are: Remind in an hour, Remind tonight, Remind tomorrow. Alternatively, you can set the reminder time individually with the date and time. Mails with a reminder are shown in the inbox with a small clock icon.
All three practical tips for mail on the iPhone can also be seen here in the video:
Apple Mail on iPhone: 3 tips
Take better photos with iPhone
Not only the mail app on the iPhone has a few useful but hidden functions. There are also a number of tricks in the camera app that you can use to take better photos.