Not only does Samsung regularly provide its high-performance devices with major software updates, but the inexpensive devices are also updated. This time it's hit an extremely popular Android tablet that gets updated.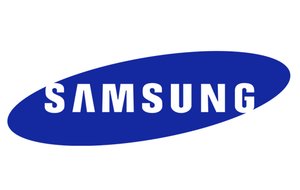 Samsung Galaxy Tab A8 gets OneUI 5.1
The Samsung Galaxy Tab A8 is one of the most popular Android tablets. It is regularly sold at low prices and is actually always among the top 3 best sellers on Amazon (check it out on Amazon). With 4.5 out of 5 stars, the ratings are also excellent for an Android tablet that costs only 160 euros. So many people are happy when a new software update is available, how now with OneUI 5.1 (Source: SamMobile).
According to SamMobile, the Galaxy Tab A8 will now receive the next major software update after the Android 13 update with One UI 5.0 was distributed in January 2023. The new update to One UI 5.1 will initially be distributed in South Korea, but should also find its way to Europe and thus Germany in the coming days or weeks. You get it many new features and improvements after the update. According to Samsung, this includes improvements to the camera, gallery app, better multitasking, the new battery widget, a revised weather app and many other improvements.
However, the software update for the Galaxy A8 has one small disadvantage. The security update stays with One UI 5.1 too stand on January 2023. Currently in March the standard and April is just around the corner. The April update will probably be available soon if the update cycle is three months.
You need to know these Samsung tips:
Other Samsung devices will follow
If you own a reasonably up-to-date Samsung device, then you will also receive the update to One UI 5.1 in the foreseeable future. Just like with Android 13 and One UI 5.1, Samsung will provide most smartphones and tablets with the new version in a short time. Features are not held back if they do not require additional or better hardware.
Don't want to miss any more news about technology, games and pop culture? No current tests and guides? Then follow us