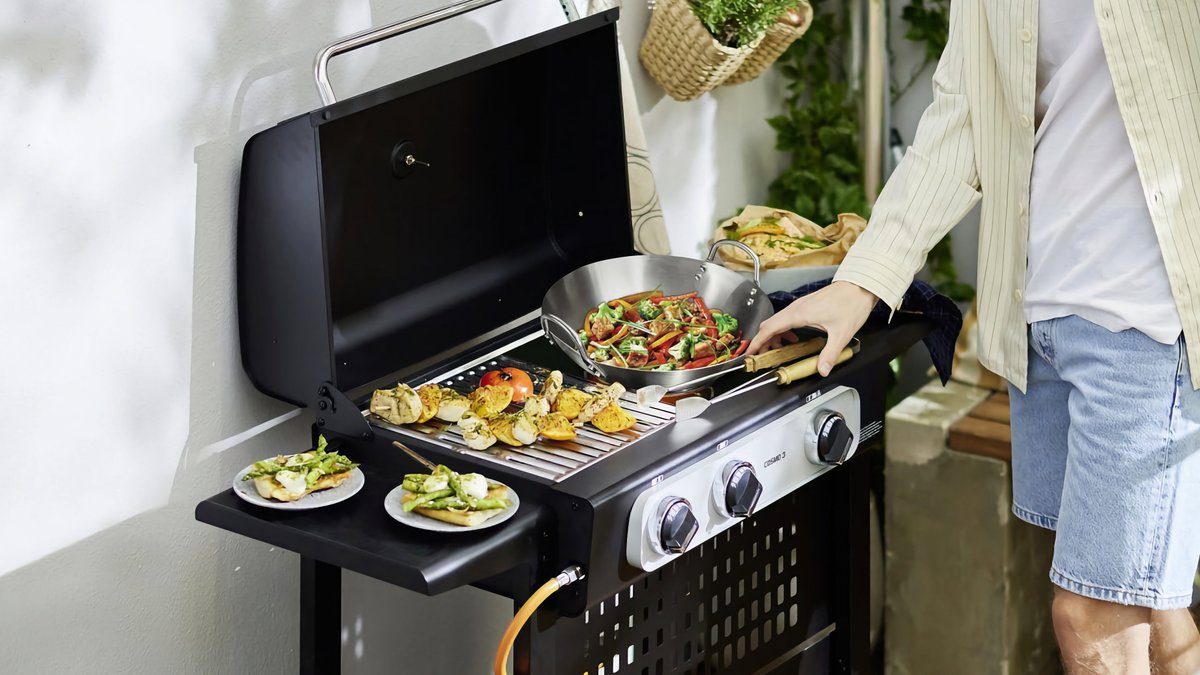 If you are looking for a new gas grill for the coming summer that is not only suitable for grilling, but also has more to offer, then you can strike at Aldi from today. With this gas grill you can let your creativity run free.
Aldi sells a gas grill with a hob for 189 euros
At the discounter Aldi, gas grills are regularly sold when the grilling season begins or while it is running. Bid with the Enders Cosmo 3 Aldi North and South from March 30, 2023 a very special model for only 189 euros (look at Aldi). With this gas grill you can not only heat a cooking pot, but also easily convert it and use a wok. It is a local offer in the branches of Aldi Nord and Süd.
The highlight of the story is that you can use the gas grill to prepare grilled food and cook at the same time. The gas grill is included divided into two areas and separated by a small barrier so the heat stays where you want it. This makes grilling and cooking wonderful at the same time. The heat is easily controlled with the dials, so you can experiment with different dishes in summer when the weather is nice.
The Enders Cosmo 3 has a total of three gas burners, one of which Total power of 4.5 kW own. You get a divided stainless steel grate that is easy to clean and distributes the heat well. I would describe the design of the gas grill as simple but chic. You can store a 5 kg gas bottle under the gas grill. In addition to the gas grill, the scope of delivery also includes the hose and pressure regulator. So all you need is a gas bottle and you can get started.
A gas grill has many advantages:
For whom is it worth buying the Aldi gas grill?
Basically for everyone who doesn't just have a gas grill, but also likes to cook something or prepare something in a wok. It's not too big and is also affordable at 189 euros. All in all a very interesting model. If you want a mobile gas grill, then Aldi also has a model on offer.