Schedule for the race weekend in Australia gameandnews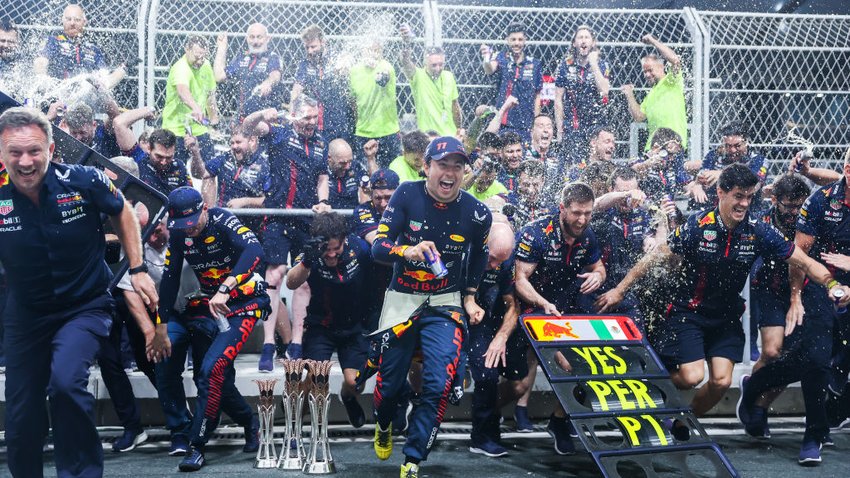 ---
In the third race of the season, the Formula 1 circus is drawn to Australia. The Melbourne race schedule provides you with all the dates and times for practice, qualifying and racing on the other side of the globe.
All times for practice, qualifying and racing in Australia
Despite starting 15th, only teammate Sergio Perez kept reigning world champion Max Verstappen from winning again. In the second race of the season, the rivals had no chance against the lightning-fast Red Bulls. That should now change in Albert Park in Melbourne. This one Schedule for Friday's three-part practice, Saturday's qualifying and Sunday's race:
1st free practice on Friday, March 31: 3:30 am
2nd free practice on Friday, March 31: 07:00
3rd free practice on Saturday, April 01: 03:30 am
Qualifying on Saturday April 01: 07:00
race on sunday, April 02: 07:00
Since the F1 race takes place in Australia and therefore in a completely different time zone, the sessions start at very unusual times. Early risers can enjoy qualifying and the weekend race 7 a.m. German time look at. Since no races of the 2023 F1 season will be broadcast on free TV, you must take out the "Formula 1" subscription to Wow, formerly known as Sky Ticket. In the first twelve months, the sports subscription currently costs you 24.99 euros.
A little tip for everyone who prefers to sleep in during this race weekend: You can watch them on YouTube Highlights of practice, qualifying and the race shortly after they were broadcast on the official account of Formula 1 see. Sky Sport also offers compilations of the sessions in different languages.